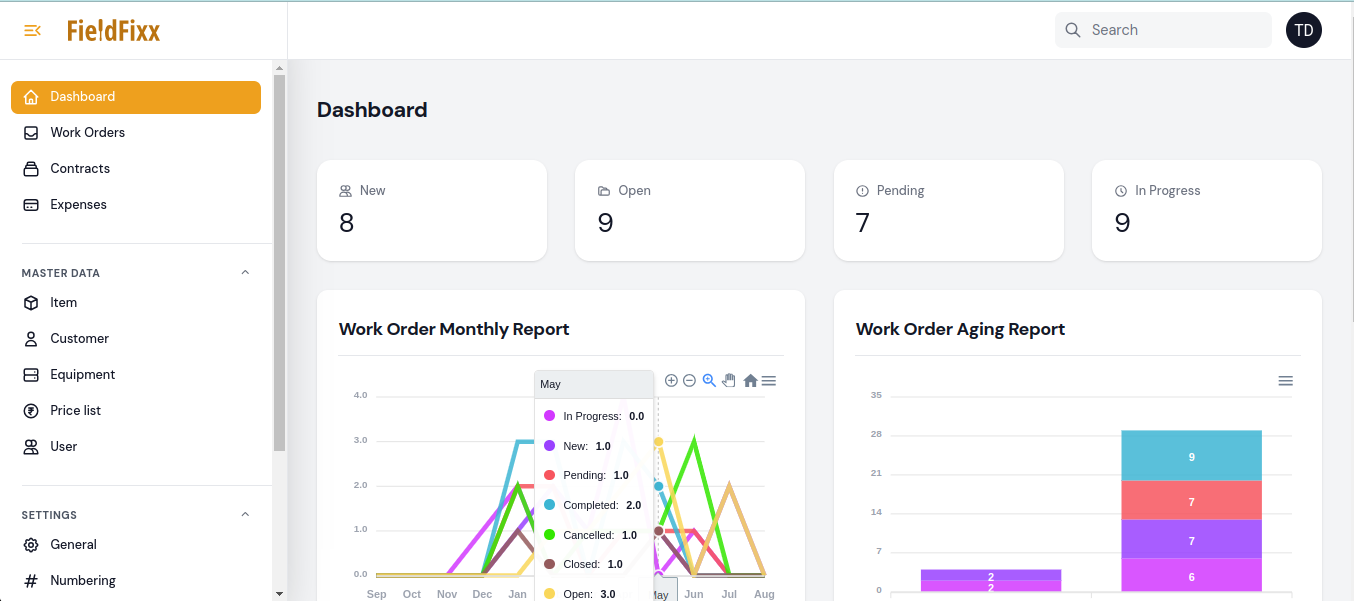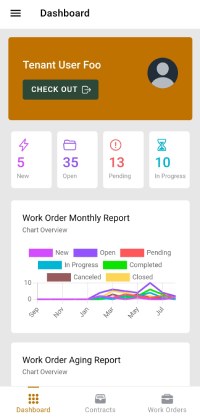 Ease of Use.
You can get started with our application within minutes. No need for extensive configuration and spending time and money on setup costs.
A fully featured mobile app helps you manage all your business functions directly from your smartphone without requiring access to a computer. Creating a new work order or generating pro forma invoices can be done in a breeze. Essential Features
FieldFixx has all the essential features needed for managing a field service business for small and medium businesses. It also avoids adding unnecessary features, Thereby making it a lightweight and easy to learn solution.
Here are the key features that make the app ready to take care of your business:
Create work orders
Assign work orders to technicians
Role based access control
Attendance tracking
Contract management
Technician location tracking for admins
App notification when new job assigned to technicians
Payment link generation (Razorpay)
Bulk upload items & customers
Dashboard & reports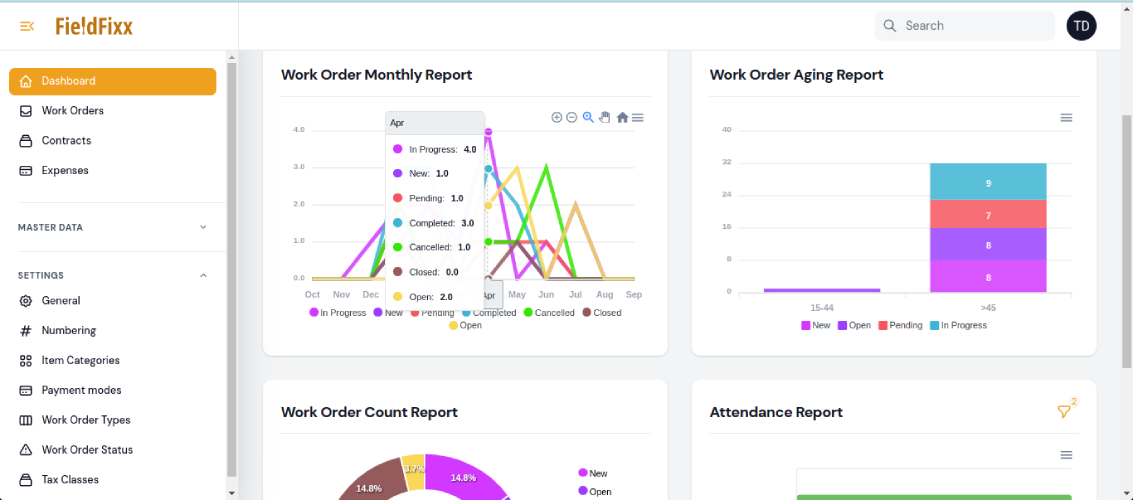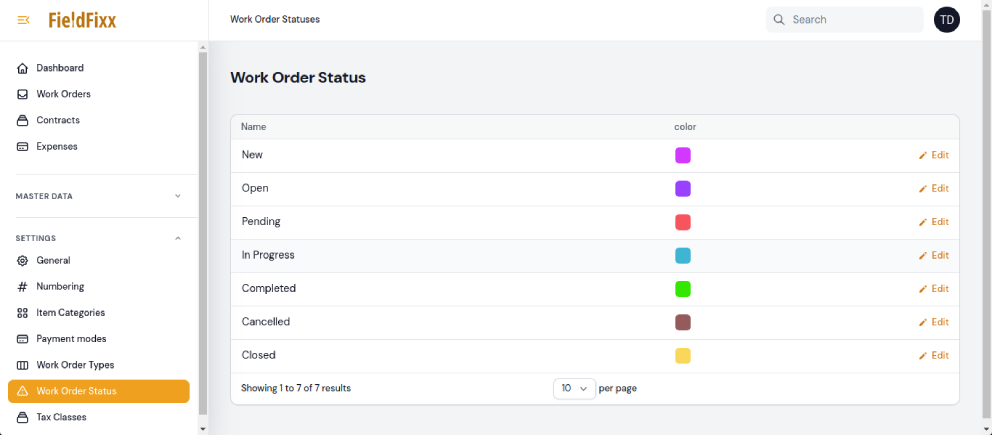 Features
Everything you need to run your business
Pricing Plan
Try free for 30 days
Rs.0
Rs.0
Free
Up to 3 users
Work Orders
Contracts
Attendance
Expense Management
Online Payments
Bulk Upload
User Roles
Location Tracking
App Notification
Proforma Invoicing
Service Reports
Mobile App
Email Support
Standard
Rs.500* after first year
Work Orders
Contracts
Attendance
Expense Management
Online Payments
Bulk Upload
User Roles
Location Tracking
App Notification
Proforma Invoicing
Service Reports
Mobile App
Email, Phone and Chat Support
Frequently ask Question
Want to ask something from us?
You do not need a credit card to register. On registration, you will be automatically enrolled in our Free Plan. You only need a credit card if you want to upgrade your plan.
Free plan contains all essential features of our field service management platform. You can enroll up to 5 users with this plan. There are no usage limits on the free plan as of now. If you want to enroll more than 5 users, you will need to upgrade to a paid plan.
You will need to provide details of your business including name and address. You may also update the Tax & VAT number. The information you provide will be used for setting up your account automatically. This will help you to get started quicker.
The subdomain name is the unique identifier for your business within our application. This should be between 8 to 12 characters, and should only contain lowercase alphabets and numbers.
If you subscribe to a monthly plan, you will be billed at the end of the month for the upcoming subscription period. Your billing amount will be based on the number of users you have in your account.
This will be the number of active users at any time during the month. If you have user accounts no longer being used, you can delete these accounts. Deleted accounts will not be counted against your total user count.
All Indian customers are liable to pay GST @ 18%. This will be added to your subscription charges at the time of payment. If you have added your GST number during registration, you will be able to claim input tax credit for the same.
Currently, our app is available in English, Tamil and Hindi languages. We are working on translating it to other popular languages soon.
Fieldfixx is a truly international application, And supports any valid currency. If you have filled in your address information during registration currency will
All available features are listed in this website. You may also watch our videos to get additional details of the features.
Inventory management is under development and will be launched soon.
We have detailed videos of each feature in the application. These are currently available in Tamil, and will soon be translated to other supported languages.
Android mobile app is available in the Play store. We will soon be launching the iOS app.
While it is possible to use the web application through mobile, it is optimized for desktop use. Our mobile app is full featured. It contains all the desktop features except bulk upload and subscription features. So mobile users are recommended to install the mobile app for ease of use.